General Election 2018
Ashley Powell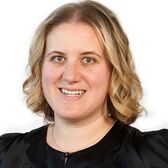 Election Date

Nov 6, 2018

Candidate Type

City Council
Candidate Statement in English

Santa Monica's 21st Century problems require new and bold yet practical solutions. I am running for Santa Monica City Council because we need new energy and leadership.

As your Councilmember, I will support:

- Enabling the Gig Economy while strongly protecting the rights of local businesses, individual workers. unions, and residents;
- Moving Santa Monica to 100% Renewable Energy;
- Building more affordable housing while preserving historic architectural buildings;
- Increasing social services spending to help alleviate our homelessness epidemic; and
- Safeguarding our strong renters' protections.

A lifelong resident of Santa Monica, I am new to politics but not new to public service. I am a board member for United in Harmony, advocate for National Council of Jewish Women, Anti-Defamation League, and Planned Parenthood, and have worked for several nonprofits including the LA Conservation Corps and Vista Del Mar Child and Family Services.

Santa Monica is one of the most beautiful and vibrant cities in the world. But as a community, we are more than that. Here, we embrace the values of social justice, economic fairness, environmental protection, tolerance for others, and equality regardless of race, gender, or sexual orientation.

Having been raised with these core values, I would be honored to serve our incredible community.

Candidate Video
Declaración del candidato en Español

Para resolver los problemas actuales de Santa Mónica, se necesitan E soluciones nuevas que sean audaces y prácticas al mismo tiempo. J Presento mi candidatura para el Concejo Municipal de Santa Mónica O porque necesitamos energía y liderazgo.

Como miembro del Concejo, apoyaré las siguientes iniciativas:

- Habilitar la economía por encargo, o "gig economy", sin dejar de N proteger los derechos de los negocios locales, trabajadores individuales, I sindicatos y residentes.
- Lograr que Santa Mónica adopte energía 100 % renovable.
- Construir viviendas más asequibles y, a la vez, preservar los edificios arquitectónicos históricos.
- Aumentar la inversión en servicios sociales para ayudar a mitigar la epidemia de desamparo.
- Salvaguardar nuestras fuertes protecciones para inquilinos.

Como residente de toda la vida de Santa Mónica, soy nueva en la política, pero no al servicio público. Soy miembro de la junta de United in Harmony, promotora para National Council of Jewish Women, Anti- Defamation League y Planned Parenthood, y he trabajado para varias organizaciones sin fines de lucro incluyendo LA Conservation Corps y Vista Del Mar Child and Family Services.

Santa Mónica es una de las ciudades más hermosas y dinámicas del mundo. Pero como comunidad, somos más que eso. Aquí sostenemos los valores de justicia social, equidad económica, protección ambiental, tolerancia hacia otros e igualdad independientemente de la raza, el género o la orientación sexual.

Al haber sido criada con estos valores fundamentales, sería un honor para mí servir a nuestra increíble comunidad.