General Election 2018
Greg Morena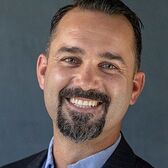 Election Date

Nov 6, 2018

Candidate Type

City Council

Occupation

Small Business Owner
Candidate Statement in English

I'm homegrown Santa Monica. I was a kid at our YMCA, Boys and Girls Club and graduated from our schools. I had friends tragically killed in drive-bys and living homeless. I understand the importance of neighbors coming together. I'm a lifelong resident, finance professional, and run our 41 year-old, Santa Monica Pier family restaurant. These experiences shape my forward-thinking values and will make me an effective Councilmember.

I've been a champion for our youth, working families and sustainability. My proven record includes:

• Making our streets and schools safer
• Serving on the City Audit Commission, increasing transparency and accountability
• Serving on the GoSaMo Transit board, reducing traffic and expanding transit opportunities
• Mentoring youth to succeed and organizing Samohi Career Day
• Helping working families thrive by creating living wage local jobs
• Creating the Pier's first "green" business and organic recycling program

As a Councilmember, I'm prepared to hit the ground running to:

• Protect public safety
• Protect renters' rights and affordable housing
• Preserve the character of our neighborhoods
• Ensure that our schools and city programs remain exceptional

My broad coalition of supporters includes:
• State Senator Ben Allen
• Mayor Ted Winterer
• School Board President Richard Tavildaran-Jesswein
• School Boardmember Laurie Lieberman

I hope I can count on your support too.
Declaración del candidato en Español

Nací y me crié en Santa Mónica. Participé en YMCA, Boys and Girls Club y me gradué de las escuelas locales. Tuve amigos que murieronde forma trágica en tiroteos desde vehículos en movimiento o que vivían en la calle. Entiendo la importancia de la unión vecinal. Soy un residente vitalicio, profesional financiero y estoy a cargo de nuestro restaurante familiar de 41 años de antigüedad en el muelle de Santa I Mónica. Estas experiencias forman mis valores de pensamiento a C futuro y me convertirán en un miembro efectivo del Concejo.

He sido un defensor de los jóvenes, las familias trabajadoras y la sostenibilidad. Mi experiencia demostrada incluye lo siguiente:

• Incrementar la seguridad de las calles y las escuelas.
• Prestar servicio en la Comisión de Auditorías de la ciudad, para aumentar la transparencia y la responsabilidad.
• Prestar servicio en el Transit Board GoSaMo, para reducir el tráfico y ampliar las oportunidades de tránsito.
• Guiar a los jóvenes para que tengan éxito y organizar el Día de profesiones de Samohi.
• Ayudar a las familias trabajadoras a prosperar mediante la creación de trabajos locales con salarios dignos.
• Crear el primer negocio "ecológico" y programa de reciclaje orgánico.

Como miembro del Concejo, estoy preparado para empezar con el pie derecho para:

• Proteger la seguridad pública.
• Proteger los derechos de los inquilinos y la vivienda asequible.
• Conservar el carácter de nuestros vecindarios.
• Garantizar que las escuelas y los programas de la ciudad sigan siendo excepcionales.

Mi amplia coalición de partidarios incluye lo siguiente:
• Senador Estatal Ben Allen
• Alcalde Ted Winterer
• Presidente de la Junta Escolar Richard Tavildaran-Jesswein
• Miembro de la Junta Escolar Laurie Lieberman

Espero poder contar también con su apoyo.