General Election 2018
Lori Brown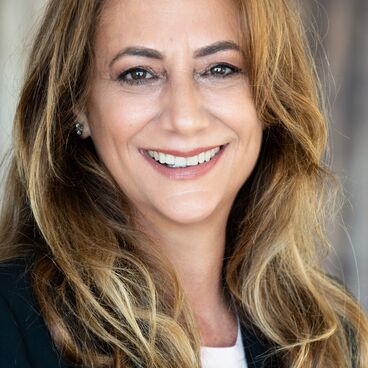 Election Date

Nov 6, 2018

Candidate Type

Rent Control Board

Occupation

Vice Chair Recreation and Parks Commissioner
Candidate Statement in English

Rent control has allowed me to live in our diverse beach community for 40 years. In our ever-changing city there are many challenges that face renters, homeowners and building owners. Hard decisions lie ahead for the rent control board due to undermining of tenant rights, rising rents, loss of housing stock to developers, and proposed state legislation.

As Vice Chair of the Santa Monica Recreation & Parks Commission, I've listened to residents and worked closely with city staff, public safety personnel, business owners and community leaders. This has taught me the importance of strong leadership and decision-making in times of crisis.

I lived in a Santa Monica rent-controlled building for 27 years. The opportunity to participate in the city's TORCA program enabled me to purchase my apartment. Today I am an apartment building owner in Santa Monica. As a housing provider, I have attended almost every Rent Control Board meeting for the past five years.

I strongly believe in the goals of the Rent Control Board: controlling residential rents, limiting grounds for eviction, preserving rental housing, encouraging maintenance and ensuring rental-property owners a fair return.

With respect to your point of view and input - Together, We Can Do Better.
Declaración del candidato en Español

El control de alquileres me ha permitido vivir en nuestra diversa comunidad playera por 40 años. En nuestra ciudad, que cambia constantemente, los inquilinos y propietarios se enfrentan a muchos desafíos. Decisiones difíciles se avecinan para la Junta de Control de Alquileres debido a la debilitación de los derechos de los inquilinos, el aumento del costo de los alquileres, la pérdida del inventario de viviendas bajo la responsabilidad de los desarolladores y las leyes estatales propuestas.

Como Vicepresidenta de la Comisión de Parques y Recreación de Santa Mónica, he escuchado a los residentes y he trabajado junto con empleados municipales, empleados de seguridad pública, dueños de negocios y líderes de la comunidad. Eso me enseñó la importancia del liderazgo sólido y la toma de decisiones en tiempos de crisis.

Viví en un edificio de Santa Mónica con control de alquileres durante 27 años. La oportunidad de participar en el programa TORCA de la ciudad me permitió comprar un departamento. Actualmente soy dueña de un edificio de departamentos en Santa Mónica. Como proveedora de viviendas, he asistido prácticamente a todas las reuniones de la Junta de Control de Alquileres de los últimos cinco años.

Creo firmemente en las metas de la Junta de Control de Alquileres: controlar los alquileres residenciales, limitar los motivos de desalojo, preservar las viviendas de alquiler, promover el mantenimiento y asegurar que los dueños de las dichas viviendas obtengan una remuneración justa.

Con respecto a su punto de vista y aporte-Juntos Podemos Mejorar.

www.VoteLoriBrown.com
---
Contact Us:
2633 Lincoln Blvd.
#115
Santa Monica, CA 90405
---
---
---