General Election 2018
Louise Jaffe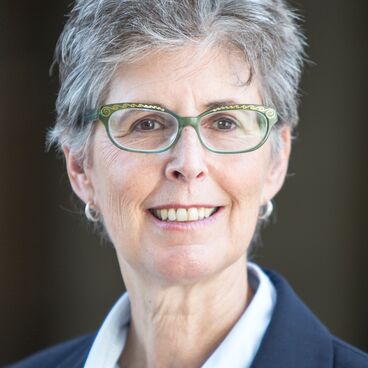 Election Date

Nov 6, 2018

Candidate Type

College Board

Occupation

Santa Monica College Trustee
Candidate Statement in English

Please Re-Elect Dr. Louise Jaffe, a proven community leader for Santa Monica College!

A passionate voice for public education, Dr. Louise Jaffe is an exemplary leader on the SMC Board of Trustees. Her record on the Board is student-centered, community-serving, and fiscally responsible. With her leadership, SMC is:

• #1 in transfers to the UCs
• A sustainability leader in facilities, transportation, and curriculum
• An extraordinary educational and cultural community asset with exceptional programming – that includes The Broad Stage and KCRW!

An effective advocate for SMC in our Malibu and Santa Monica communities, and in Sacramento, Dr. Louise Jaffe has helped achieve:

• Priority enrollment for Santa Monica and Malibu residents
• Free tuition for high school students
• Protection of Emeritus College from state budget cuts
• Stronger community-serving partnerships with Santa Monica, Malibu, and SMMUSD
• Perfect audits for the past 11 years

Dr. Louise Jaffe's endorsements include: Congressman Ted Lieu, Congresswoman Julia Brownley, Senator Ben Allen, Assemblymember Richard Bloom, County Supervisor Sheila Kuehl, Santa Monica Mayor Ted Winterer, Malibu Councilwoman Laura Rosenthal, and School Board President Richard Tahvildaran-Jesswein.

On November 6, help protect SMC as an exceptional community resource: re-elect Dr. Louise Jaffe.
Declaración del candidato en Español

¡Por favor vuelva a elegir a la Dra. Louise Jaffe, una líder demostrada de la comunidad para Santa Monica College!

Una voz apasionada para la educación pública, la Dra. Louise D Jaffe es una líder ejemplar en la Junta de Administración de Santa E Monica College (SMC). Su registro en la Junta está centrado en los estudiantes, en brindar servicio a la comunidad y es fiscalmente responsable. Con su liderazgo, SMC es:

• N.° 1 en las transferencias a la UCs
• Una líder en sostenibilidad en las instalaciones, transporte y plan de estudios
• ¡Un bien de la comunidad educativa y cultural extraordinaria con un programa excepcional, que incluye The Broad Stage y KCRW!

Una defensora eficaz para SMC en nuestras comunidades de Malibú y Santa Mónica y en Sacramento, la Dra. Louise Jaffe ha ayudado a lograr:

• La inscripción de prioridad para los residentes de Santa Mónica y Malibú.
• Matrícula gratuita para los estudiantes de escuelas secundarias.
• La protección del Emeritus College de los recortes presupuestarios estatales.
• Asociaciones más fuertes que sirven a la comunidad con Santa Mónica, Malibú y el Distrito Escolar Unificado de Santa Mónica y Malibú (Santa Monica-Malibu Unified School District, SMMUSD).
• Auditorías perfectas durante los últimos 11 años.

La Dra. Louise Jaffe cuenta con el endoso de: Congresista Ted Lieu, Congresista Julia Brownley, Senador Ben Allen, Asambleísta Richard Bloom, Supervisora del Condado Sheila Kuehl, Alcalde de Santa Mónica Ted Winterer, Concejal de Malibú Laura Rosenthal y el Presidente de la Junta Escolar Richard Tahvildaran-Jesswein.

El 6 de noviembre, ayude a proteger SMC como un recurso excepcional para la comunidad: vuelva a elegir a la Dra. Louise Jaffe.
---
Contact Us:
1121 Grant Street
Santa Monica, CA 90405
---
---
---