General Election 2018
Pam O'Connor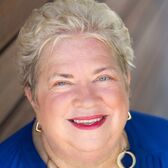 Election Date

Nov 6, 2018

Candidate Type

City Council
Candidate Statement in English

I am dedicated to Santa Monica's future. I have worked as your Councilmember to ensure our hometown moves forward while preserving and improving all that makes it special.

I will continue to work to:

• Provide resources needed by police/fire to keep our community safe
• Ensure Santa Monica is fiscally strong
• Improve mobility choices with emphasis on pedestrian safety
• Support our commitment to education
• Increase public park space (including airport to park)
• Maintain diversity
• Preserve existing housing; protect residents and neighborhoods
• Support affordable housing
• Reduce homelessness
• Protect natural resources; provide reliable local water
• Support local businesses
• Continue services/programs for seniors and youth

I come from a family with a history of public service: my father was a decorated Chicago police officer. I bring this commitment to service to our community.

County Supervisor Sheila Kuehl says:
"Pam O'Connor has dedicated her life to improving our city."

I am endorsed by Santa Monicans from all walks of life including former Mayors, County Supervisor Kuehl and Assemblymember Richard Bloom.

My commitment to you is to maintain our quality of life while keeping an eye on the horizon to secure a robust future for all Santa Monicans.

I ask for your vote.
Declaración del candidato en Español

Estoy dedicada al futuro de Santa Mónica. He trabajado como Miembro del Concejo para asegurar que nuestra ciudad natal progrese y, al mismo tiempo, preservando y mejorando todo lo que la hace especial.

Continuaré trabajando para lograr lo siguiente:

• Proporcionar los recursos que la policía y los bomberos necesitan para proteger nuestra comunidad.
• Garantizar que Santa Mónica sea fuerte en el área fiscal.
• Mejorar las opciones de movilidad con énfasis en la seguridad de los peatones.
• Respaldar nuestro compromiso con la educación.
• Aumentar los espacios de estacionamiento públicos (incluido el aeropuerto).
• Mantener la diversidad.
• Preservar las viviendas existentes y proteger a los residentes y los barrios.
• Respaldar la construcción de viviendas asequibles.
• Disminuir la falta de viviendas.
• Proteger los recursos naturales y suministrar agua local confiable. • Apoyar las empresas locales.
• Continuar con los servicios y programas para adultos mayores y jóvenes.

Vengo de una familia dedicada al servicio público: mi padre fue un oficial condecorado de la Policía de Chicago. Llevo este compromiso con el servicio a nuestra comunidad.

La supervisora del condado Sheila Kuehl dice lo siguiente:
"Pam O'Connor ha dedicado su vida a mejorar nuestra ciudad".

Recibo el apoyo de ciudadanos de Santa Mónica de todos los sectores sociales, incluidos ex alcaldes, la supervisora del condado Kuehl y el Miembro de la Asamblea Richard Bloom.

Mi compromiso hacia usted es mantener nuestra calidad de vida y estar atenta para garantizar un futuro sólido para todos los ciudadanos de Santa Mónica.

Le pido su voto.
---
Contact Us:
1515 7th St
#305
Santa Monica, CA 90401
---
---
---