General Election 2020
Phil Brock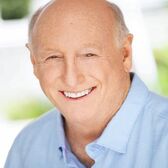 Election Date

Nov 3, 2020

Candidate Type

City Council 4-year

Occupation

Businessman
Candidate Statement in English

Native Santa Monica!

- SMMUSD: Madison, Lincoln, Samohi, SMC, UCLA, LMU
- Played in our parks, body-surfed our waves, taught in our schools, community activist
- Renter, Homeowner, Teacher, Entrepreneur

Santa Monica Commissioner since 2003

Past President, CalParksBoard
2013 Commissioner of the Year, Chair, Recreation & Parks Commission

Working for Residents

Host, Brock on Your Block; Columnist, SM Mirror
Co-Chair, Historic San Vicente Coalition
SMart Group
Samohi Alumni President
Kiwanis Lieutenant-Governor
SM Elks Trustee/Citizen of the Year
Salvation Army Advisory Board/Volunteer of the Year
Civic Auditorium Working Group
Boys & Girls Club Council

I Will Fight for You! Residents First!

Restore Public Safety/Reduce Crime NOW!
Common Sense City Government!
STOP Overdevelopment! STOP wasting our tax dollars! STOP overtaxing!
STOP Traffic gridlock! ENFORCE e-scooter laws!
ENACT building height/density limits. Palm trees must be our only high rises!
Intelligent change that preserves character! Sustainably adapt buildings!
Value YOUTH and SENIORS!
Champion RENT CONTROL/Affordable FAMILY housing
Find REAL homelessness solutions!
Transparent government/LISTEN to residents
Racial Justice Now!
Free public transportation for residents! Free citywide high-speed internet!
Parks are paramount. Create SAFE open space!
Envision the future by honoring our past!

I will take action where incumbents have failed! Restore the Soul of Our City!
Declaración del candidato en Español

¡Nativo de Santa Mónica!

SMMUSD: Madison, Lincoln, Samohi, SMC, UCLA, LMU
He jugado en nuestros parques, practicado el bodysurfing en nuestras olas, enseñado en nuestras escuelas, he

sido activista comunitario

Inquilino, Propietario de Casa, Maestro, Empresario

Comisionado de Santa Monica desde 2003

Ex Presidente de CalParksBoard
Comisionado del Año 2013, Presidente de la Comisión de Parques y Recreación

He trabajado por los Residentes

Anfitrión, Brock on Your Block; Columnista del SM Mirror
Copresidente de la Coalición Histórica de San Vicente
SMart Group
Presidente de loa Ex Alumnos de Samohi
Vicegobernador de Kiwanis
Síndico de SM Elks/Ciudadano del Año
Junta Consultiva del Salvation Army/Voluntario del Año
Grupo de Trabajo del Auditorio Cívico
Concejo del Club de Niños y Niñas

¡Yo Voy a Luchar por Ustedes! ¡Los Residentes Primero!

¡Restaurar la Seguridad Pública/Reducir el Crimen AHORA!
¡Gobierno Municipal con Sentido Común!
¡DETENER el Sobredesarrollo! ¡DETENER el desperdicio de nuestros dólares de impuestos!

¡DETENER la sobretributación!

DETENER el paralización del tráfico! ¡HACER CUMPLIR las leyes de los scooters eléctricos!
PROMULGAR los límites de altura/densidad de los edificios. ¡Las palmeras deben ser nuestras únicas grandes alturas!
¡Un cambio inteligente que preserve la esencia! ¡Adaptar edificios de forma sostenible!
¡Valorar a los JÓVENES y ADULTOS MAYORES!
Defender el CONTROL DE LOS ALQUILERES/la vivienda FAMILIAR asequible
¡Encontrar VERDADERAS soluciones ante la falta de vivienda!
Gobierno transparente/ESCUCHAR a los residentes
¡Justicia Racial Ahora!
¡Transporte público gratuito para los residentes! ¡Internet de alta velocidad gratuito en toda la ciudad!
Los parques son primordiales. ¡Crear espacios abiertos SEGUROS!
¡Imaginar el futuro honrando nuestro pasado!

¡Yo tomaré medidas allí donde los titulares han fracasado! ¡Restaurare el Alma de Nuestra Ciudad!