General Election 2020
Anne-Marie Slack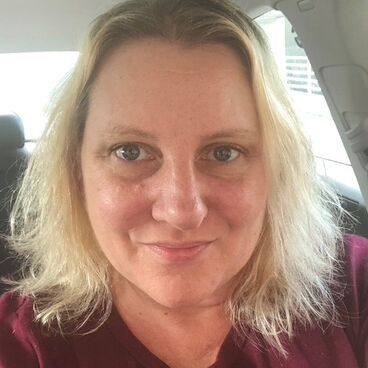 Election Date

Nov 3, 2020

Candidate Type

City Council 4-year

Occupation

Executive Director of NonProfit
Candidate Statement in English

I am Anne-Marie Slack. I was born and raised in California and have lived in Santa Monica for the last seven years. I am currently the Executive Director for the Motion Picture Sound Editors (est. 1953), which is a nonprofit organization for sound editors in film, television, and gaming. I served on the Board of Directors for ten years and have been managing the organization for the last six years. I am also a part time shift supervisor for Starbucks in Santa Monica. From 2000-2010 I owned and operated a company called Widget Post-Production and grew it from 3 employees at our first location in Santa Monica to multiple locations in Los Angeles with over 125 employees and Independent Contractors. I have an extensive background in project and facility management, Event Planning, sales, bookkeeping, operations, and contract negotiations specific to real estate, construction, labor, LOI's, and RFP's. I have been a business consultant for many years and take pride in helping other businesses succeed. I have an associate degree from the Art Institute of Seattle and just recently completed my bachelor's degree from Arizona State University in Film Studies and Small Business Finance and Management.
Declaración del candidato en Español

Soy Anne-Marie Slack. Nací y crecí en California y he vivido en Santa Monica durante los últimos siete años. Actualmente soy Directora Ejecutiva de los Motion Picture Sound Editors (est. 1953), que es una organización sin fines de lucro para editores de sonido en cine, televisión y juegos. Me he desempeñado en la Junta de Directores durante diez años y he estado gestionando la organización durante los últimos seis años. También soy supervisora de turno a tiempo parcial para Starbucks en Santa Monica. De 2000 a 2010, era propietaria y adminitradora de una compañía llamada Widget Post-Production y la hice crecer de 3 empleados en nuestra primera ubicación en Santa Monica a múltiples locales en Los Angeles con más de 125 empleados y Contratistas Independientes. Tengo una amplia experiencia en gestión de proyectos e instalaciones, Planificación de Eventos, ventas, contabilidad, operaciones y negociaciones contractuales específicas para bienes raíces, construcción, mano de obra, LOI y RFP. He sido consultora de negocios durante muchos años y me enorgullezco de ayudar a otras empresas a alcanzar el éxito. Tengo un grado de asociada del Instituto de Arte de Seattle y recientemente completé mi título de bachillerato de la Universidad Estatal de Arizona en Estudios Cinematográficos y Finanzas y Administración de Pequeñas Empresas.