General Election 2020
Christina Parra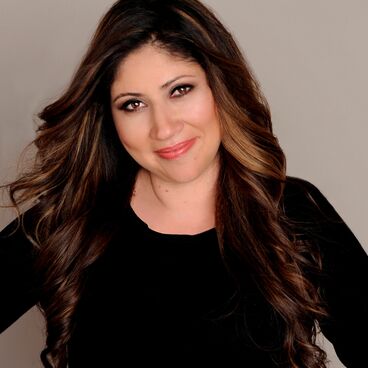 Election Date

Nov 3, 2020

Candidate Type

City Council 4-year

Occupation

Emergency Management
Candidate Statement in English

It's time for CHANGE in Santa Monica.

Living in the Gandara Park neighborhood within the Pico District for the last 20 years, I've experienced firsthand the inequities that have fallen upon forgotten pockets of our city.

We need fresh perspectives and effective solutions to current issues facing our Santa Monica family. I'm committed to building a safe and healthy community where all our residents will thrive.

Through my education and as a career public servant working in fire safety and emergency preparedness, I am familiar with the complexities of city planning and know how to balance a budget. City development and revitalization are necessary but should never come at the expense of our tax-paying residents.

As a mother of three and an engaged community member, I know what it takes to help create a livable city. As your representative, I come with an open heart and willingness to listen and learn, while recognizing my own biases. I am dedicated to protecting residents' quality of life and ensuring that decisions are equitable and fair for all. I vow, as your councilwoman, to uphold the highest standards of integrity, character and ethics. Let's all love Santa Monica again!!
Declaración del candidato en Español

Ha llegado la hora del CAMBIO en Santa Monica.

Viviendo en el vecindario de Gandara Park dentro del Distrito de Pico durante los últimos 20 años, he experimentado de primera mano las inequidades que han caído en los bolsillos olvidados de nuestra ciudad.

Necesitamos nuevas perspectivas y soluciones efectivas para los problemas actuales que enfrenta nuestra familia de Santa Monica. Estoy comprometida con construir una comunidad segura y saludable donde todos nuestros residentes prosperen.

A través de mi educación y como empleada pública de carrera que trabaja en la seguridad contra incendios y la preparación ante emergencias, estoy familiarizada con las complejidades de la planificación municipal y sé cómo equilibrar un presupuesto. El desarrollo de la ciudad y la revitalización son necesarios, pero nunca deben venir a expensas de nuestros residentes que contribuyen con sus impuestos. Como madre de tres hijos y miembro comprometido con la comunidad, sé lo que se necesita para ayudar a crear una ciudad habitable.

Como su representante, vengo con el corazón abierto y con la disposición de escuchar y aprender, al mismo tiempo que reconozco mis propios sesgos. Me dedico a proteger la calidad de vida de los residentes y a garantizar que las decisiones sean equitativas y justas para todos. Juro, como su concejala, mantener los más altos estándares de integridad, carácter y ética. ¡¡Vamos a amar a Santa Monica de nuevo!!