General Election 2020
Jason K. Feldman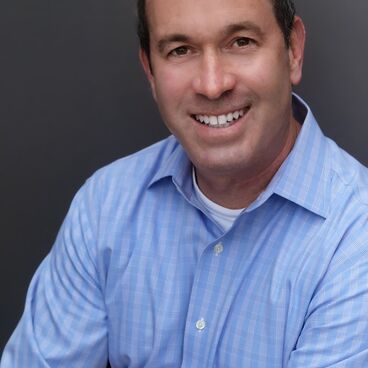 Election Date

Nov 3, 2020

Candidate Type

School Board

Occupation

Civil Rights Attorney
Candidate Statement in English

Jason K. Feldman is a local civil rights attorney and parent of two elementary school daughters.

Jason has made a career out of fighting for the underdog representing local artists, indigent criminal defendants, domestic violence victims, as well as women and minorities facing discrimination. As an extension of his lifelong community service including, volunteering for many years at the Venice Family Clinic, serving on the College Board of Trustees as the elected student representative for his law school, serving on the board of Planned Parenthood and membership in the John Muir and Franklin Elementary PTAs, Jason will fight for all students, parents and members of our community as a member of the SMMUSD School Board.

Jason's pledge to voters: Transparency in all board actions; Improvement of the Curriculum concerning Race and Social Justice; attention to Special Education and reducing lawsuits; Stopping the practice of making Teachers the First Victims of Budget Cuts; and Closing the Achievement Gap by lifting all students.

Jason K. Feldman wants to put All Families First.

Learn more about the campaign at www.feldmanforschoolboard.com.
Declaración del candidato en Español

Jason K. Feldman es un abogado local de derechos civiles y padre de dos hijas que asisten a la escuela primaria.

Jason ha hecho su carrera luchando por los desvalidos representando artistas locales, acusados criminales indigentes, víctimas de violencia doméstica, así como mujeres y minorías que se enfrentan a la discriminación. Como una extensión de su servicio comunitario de toda la vida, incluyendo haber sido voluntario durante muchos años en la Clínica Venice Family, sirviendo en la Junta de Síndicos del Colegio como representante estudiantil electo para su escuela de derecho, sirviendo en la junta de Planned Parenthood y con membresía en PTA (Asociación de Padres y Maestros) de las Escuelas Primarias de John Muir y Franklin, Jason luchará por todos los estudiantes, padres y miembros de nuestra comunidad como miembro de la Junta Escolar del SMMUSD.

La promesa de Jason con los electores: Transparencia en todas las acciones de la junta; Mejora del Currículo en lo relacionado a la Raza y la Justicia Social; atención a la Educación Especial y reducción de las demandas judiciales; Fin de la práctica de hacer de los Maestros las Primeras Víctimas de los Recortes Presupuestarios; y Cierre de la Brecha de Logros elevando el nivel académico de todos los estudiantes.

Jason K. Feldman quiere poner a Todas las Familias en Primer Lugar.

Obtengan más información sobre la campaña en www.feldmanforschoolboard.com.