General Election 2020
Jen Smith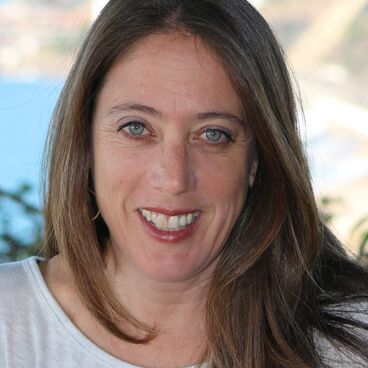 Election Date

Nov 3, 2020

Candidate Type

School Board
Candidate Statement in English

I have two children in our schools. For over 12 years I've worked on behalf of our District's families and children, helping to support the best educational experience possible. I've served in many roles including PTA President at two schools, Santa Monica-Malibu PTA Council President from 2016-2018, and co-chair for two campaigns to provide voter-supported, essential funding for education in SMMUSD. Currently, I serve on the Superintendent's Budget Advisory Committee, on the Facilities District Advisory Committee, on the Samohi PTSA Executive Board, and as co-chair of Samohi Grad Nite.

In all these roles I work collaboratively with teachers, administrators, staff, parents, kids and community members to create better outcomes for all children.

As an SMMUSD Board Member I will bring new perspectives, financial transparency and accountability. I will be an involved, accessible leader, committed to finding solutions. I will work tirelessly to propel progress in access and equity and create an engaging and effective educational environment.

While we face entirely new challenges, we have strengths to move us forward in these changing times. With leadership, compassion and innovation, I will build on what we have so we can be stronger and more effective in serving our community.
Declaración del candidato en Español

Tengos dos hijos en nuestras escuelas. Durante más de 12 años he trabajado en nombre de las familias y los niños de nuestro Distrito, ayudando a apoyar la mejor experiencia educativa posible. He desempeñado muchas funciones, incluyendo Presidente de la PTA (Asociación de Padres y Maestros) en dos escuelas, Presidente del Concejo de la PTA de Santa Monica-Malibu de 2016-2018 y copresidente de dos campañas para proporcionar financiamiento esencial apoyados por los electores, para la educación en el SMMUSD. Actualmente, sirvo en el Comité Asesor sobre Presupuestación del Superintendente, en el Comité Asesor del Distrito de Instalaciones, en la Junta Ejecutiva de la PTSA de Samohi y como copresidente de la Noche de Graduación de Samohi.

En todos estos roles trabajo en colaboración con maestros, administradores, personal, padres, niños y miembros de la comunidad para crear mejores resultados para todos los niños.

Como Miembro de la Junta del SMMUSD traeré nuevas perspectivas, transparencia financiera y responsabilidad pública. Seré una líder involucrada, accesible y comprometida con la búsqueda de soluciones. Trabajaré incansablemente para impulsar el progreso en el acceso y la equidad para crear un entorno educativo atractivo y eficaz.

Si bien nos enfrentamos a desafíos completamente nuevos, tenemos fortalezas para progresar en estos tiempos cambiantes. Con liderazgo, compasión e innovación, construiré sobre lo que tenemos para que podamos ser más fuertes y más eficaces en el servicio de nuestra comunidad.