General Election 2020
Kristin McCowan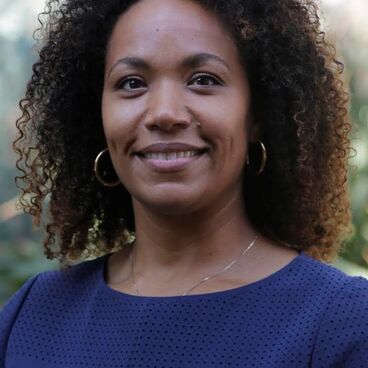 Election Date

Nov 3, 2020

Candidate Type

City Council 2-year

Occupation

Executive Director
Candidate Statement in English

I'm a second-generation Santa Monican. My family's been part of our City's history since 1938. I've lived through less inclusive years and rejoiced as we became a progressive model for the nation.

This past year has shaken our hope. It is clear we still have a lot of work to do.

Now, as we ask ourselves tough questions, listen and learn, I'll help guide our City to become more genuinely equitable, inclusive and forward-thinking. My professional experience and lived historical context give me the unique ability to achieve these goals. I worked for FEMA, the Obama Administration, and Mayor Garcetti. I served as a Pier Commissioner and volunteered in the St. Monica community. As a Black parent of young children, I know the challenges facing Santa Monica families.

Critical days lie ahead as we fight COVID-19 and address the outcry for systemic change. My priorities on City Council are: economic recovery; rebuilding our exceptional city services; increasing access to affordable housing; reimagining public safety; and greater social/racial/economic justice.

I'm endorsed by: Senator Ben Allen, Assemblymember Richard Bloom, Board of Equalization, Tony Vazquez, Los Angeles County Supervisor Sheila Kuehl, and a broad coalition of community leaders, renters, homeowners and working families.

As you learn more about me, I hope to earn your support too.
Declaración del candidato en Español

Soy residente de Santa Monica de segunda generación. Mi familia ha sido parte de la historia de nuestra Ciudad desde 1938. He vivido años menos inclusivos y me regocijé cuando nos convertimos en un modelo progresista para la nación.

Este año que ha pasado a sacudido nuestra esperanza. Queda claro que todavía tenemos mucho trabajo por hacer.

Ahora, a medida que nos hacemos preguntas difíciles, escuchamos y aprendemos, ayudaré a guiar a nuestra Ciudad para ser más genuinamente equitativos, inclusivos y con visión de futuro. Mi experiencia profesional y mi contexto histórico vivido me dan la capacidad única para lograr estas metas. Trabajé para FEMA, la Administración Obama y el Alcalde Garcetti. Serví como Comisionado de Muelle y me ofrecí como voluntaria en la comunidad de Santa Monica. Como madre afroamericana de niños pequeños, conozco los desafíos a los que se enfrentan las familias de Santa Monica.

Se avecinan días críticos mientras luchamos contra COVID-19 y abordamos la indignación por el cambio sistémico. Mis prioridades en el Concejo Municipal son: la recuperación económica; la reconstrucción de nuestros excepcionales servicios municipales; el aumento del acceso a viviendas asequibles; la reimaginación de la seguridad pública y una mayor justicia social/racial/económica.

Recibo el respaldo de: El Senador Ben Allen, el Miembro de la Asamblea Richard Bloom, la Junta Directiva Estatal de Impuestos Sobre Ventas, Tony Vázquez, la Supervisora del Condado de Los Angeles Sheila Kuehl y una amplia coalición de líderes comunitarios, inquilinos, propietarios de viviendas y familias trabajadoras.

Mientras más me conozcas, espero ganarme también tu apoyo.