General Election 2020
Mario Fonda-Bonardi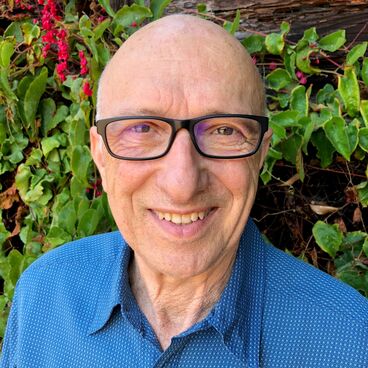 Election Date

Nov 3, 2020

Candidate Type

City Council 4-year

Occupation

Architect
Candidate Statement in English

I'm the person who will:

- STOP the 11-story Plaza Project.

- Abate Crime.

- Insist SM Residents provide only our FAIR SHARE of County homeless support.

- Fight to restore our small town's, endangered BEACHSIDE charm.

- Block Sacramento's influence on local zoning issues.

- Resist developments exceeding our water, traffic, and energy capacities.

- Prevent your money being spent on excessive city payroll and pensions.

- Create real, permanent, AFFORDABLE HOUSING e.g. from empty retail and office spaces,

Finally, build a truly SUSTAINABLE and resilient City that works for residents of all ages.

I have been living in and practicing architecture in Santa Monica for over 40 years.

My children attended SM Public Schools.

I'm experienced with a track record of getting things done:

- SM Planning Commission (5 years)

- SMart (7 years)

- Board Member, Santa Monica Conservancy (10 years)

- Coach, AYSO (17 years)

- Member of AIA, Sierra Club, SMRR

-Instrumental in landmarking: Shotgun House, Chez Jay, 11th Street Historical District

- Key participant in recently completed Civic Center Field

Help create a Santa Monica better and more inclusive than previously thought possible!

VOTE FOR MARIO.
Declaración del candidato en Español

Nuestra Ciudad necesita un miembro del Concejo de CRECIMIENTO LENTO que abogue por todos los residentes, PRIMERO y ante todo.

Soy la persona que va a:

- DETENER el Proyecto Plaza de 11 pisos.

- Abatir el Crimen.

- Insistir que los Residentes de SM proporcionen solamente una PARTICIPACIÓN JUSTA de apoyo para las personas sin hogar del Condado.

- Luchar para restaurar el encanto de nuestro pequeño pueblo, la PLAYA que se encuentra amenazada.

- Bloquear la influencia de Sacramento en temas de zonificación local.

- Resistir los desarrollos que exceden nuestras capacidades de agua, tráfico y energía.

- Evitar que su dinero se gaste en nóminas excesivas municipales y pensiones.

- Crear VIVIENDAS ASEQUIBLES reales y permanentes, por ejemplo, a partir de espacios comerciales y de oficinas vacíos,

Por último, construir una Ciudad verdaderamente SOSTENIBLE y resiliente que funcione para los residentes de todas las edades.

He estado viviendo y practicando arquitectura en Santa Monica por más de 40 años.

Mis hijos asistieron a las Escuelas Públicas de SM.

Tengo experiencia con una trayectoria comprobada de lograr que las cosas se hagan:

- Comisión de Planificación de SM (5 años)

- SMart (7 años)

- Miembro del Concejo, Santa Monica Conservancy (10 años)

- Entrenador, AYSO (17 años)

- Miembro de AIA, Sierra Club, SMRR

-Decisivo en la preservación de lugares emblemáticos: Shotgun House, Chez Jay, Distrito Histórico de 11th Street

-Participante clave en el Campo del Centro Cívico recientemente terminado

¡Ayúdennos a crear una mejor Santa Monica y más inclusiva de lo que se creía posible!

VOTE POR MARIO.