General Election 2020
Rob Greenstein Rader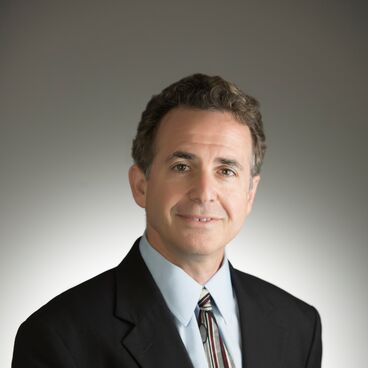 Election Date

Nov 3, 2020

Candidate Type

College Board

Occupation

Santa Monica College Trustee; Law Professor, Pepperdine; General Counsel, Ovation TV Network
Candidate Statement in English

As the first in my family to go straight through college, I believe all students (including my two amazing kids) deserve the same opportunity. After attending Harvard (undergraduate & law) and Stanford (master's), I am currently General Counsel for Ovation TV network (40 million households) and formerly MGM Vice-President. My community experience includes: KCRW Director; Malibu Public Facilities Authority Chair; Downtown Santa Monica, Inc. (Third Street Promenade) Chair; Wilshire/Montana Neighborhood Coalition Chair; Pepperdine Professor.

I am proud to be part of SMC's accomplishments: Kept doors open during COVID crisis; Increased inclusion for students of all backgrounds; Fought for DACA/international students; Established programs for locals – Santa Monica Promise (free enrollment) and Young Collegians (high school); Founded Public Policy Institute, Broad Stage, and Center for a Competitive Workforce (vocational/technical training); Strengthened Emeritus College; Maintained performance as number one in transfers; Started bachelor's degree program; Improved SMC Planetarium.

My goals include: Preserving academic excellence; Increasing support for local residents; Improving results for all students and closing the equity gap; Supporting local economy; Ensuring strong financial oversight; Completing Malibu campus and Early Childhood Lab School.

I'm excited about what we can accomplish together! Please re-elect me as Santa Monica College Trustee.
Declaración del candidato en Español

Como el primero de mi familia en ir directamente al colegio, creo que todos los estudiantes (incluyendo mis dos increíbles hijos) merecen la misma oportunidad. Después de asistir a Harvard (estudiante de título y leyes) y Stanford (maestría), actualmente soy Asesor General de la Cadena de TV Ovation (40 millones de hogares) y anteriormente fui Vicepresidente de MGM. Mi experiencia en la comunidad incluye: Director de KCRW; Presidente de la Autoridad de Instalaciones Públicas de Malibu; Presidente de Downtown Santa Monica, Inc. (Third Street Promenade); Presidente de la Coalición de Vecindarios de Wilshire/Montana; Profesor de Pepperdine.

Me enorgullece formar parte de los logros de SMC: Mantuve las puertas abiertas durante la crisis de COVID; Aumenté la inclusión para estudiantes de todos los orígenes; Luché por DACA y los estudiantes internacionales; Establecí programas para pobladores locales – Santa Monica Promise (inscripción gratuita) y Young Collegians (escuela secundaria); Fundé el Instituto de Políticas Públicas, Broad Stage y el Centro para una Fuerza Laboral Competitiva (formación vocacional/técnica); Fortalecí el Colegio Emeritus; Mantuve el rendimiento como el número uno en transferencias; Inicié el programa para el título de bachillerato: Mejoré el Planetario SMC.

Mis metas incluyen: Preservar la excelencia académica; Aumentar el apoyo a los residentes locales; Mejorar los resultados para todos los estudiantes y cerrar la brecha de equidad; Apoyar a la economía local; Asegurar una supervisión financiera sólida; Completar el campus de Malibu y la Escuela de Laboratorio de la Primera Infancia.

¡Estoy emocionado de lo que podemos lograr juntos! Por favor Reelíjanme como Síndico del Colegio de Santa Monica.