General Election 2022
Patrick Acosta II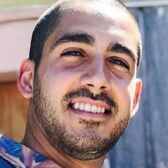 Election Date

Nov 8, 2022

Candidate Type

College Board

Occupation

Santa Monica City Employee
Candidate Statement in English

Born and raised in Santa Monica, I am a proud product of our public education system. After graduating from Samohi, I enrolled at Santa Monica College and experienced how Santa Monica residents compete for class space and resources even though local residents pay for the debt from a growing number of College bonds. Residents, who make up less than 4% of SMC's student population should receive priority admission and free tuition at Santa Monica College. I will fight to make that a reality.

After graduating from the University of California Los Angeles (UCLA), I returned to serve my City. As I continue building my career with the City of Santa Monica, I look forward to bringing "community" back into Santa Monica College, ensuring more access and opportunity for residents of all needs and ages.

Putting Our Residents First:

-     I will bring firsthand experience as a successful product of Santa Monica College.

-     Increase PRIORITY ENROLLMENT and provide TUITION ASSISTANCE for all Santa Monica and Malibu Residents.

-     Strengthen partnerships between Santa Monica College and Santa Monica-Malibu Unified School District.

-     Establish improved community relations with surrounding neighborhoods.

-     Fiscal Transparency and Accountability.

-     Reduce Parking Issues.

-      Support Emeritus College.  

Join me in building upon the success of Santa Monica College's tradition of excellence, and vote for me, a homegrown product & Santa Monica College Alumnus, Patrick Acosta II.
Declaración del candidato en Español

Nací y crecí en Santa Monica, soy un orgulloso producto de nuestro sistema de educación pública. Después de graduarme en Samohi, me matriculé en el Colegio Santa Monica y experimenté cómo los residentes de Santa Monica compiten por el espacio de las clases y los recursos, a pesar de que los residentes locales pagan la deuda de un número creciente de bonos del Colegio. Los residentes, que representan menos del 4% de la población estudiantil del SMC (Colegio Santa Monica) deberían recibir prioridad de admisión y matrícula gratuita en el Colegio Santa Monica. Lucharé para que esto sea una realidad.

Después de graduarme de la Universidad de California en Los Angeles (UCLA), volví a servir a mi Ciudad. A medida que continúo construyendo mi carrera profesional con la Ciudad de Santa Monica, espero devolver la "comunidad" al Colegio Santa Monica, garantizando más acceso y oportunidades para los residentes de todas las necesidades y edades.

Poner a Nuestros Residentes en Primer Lugar:

- Aportaré experiencia de primera mano como un producto exitoso del Colegio Santa Monica.

- Aumentar la INSCRIPCIÓN PRIORITARIA y proporcionar ASISTENCIA PARA LA MATRÍCULA a todos los Residentes de Santa Monica y Malibu.

- Fortalecer las asociaciones entre el Colegio Santa Monica y el Distrito Escolar Unificado de Santa Monica-Malibu.

- Establecer mejores relaciones comunitarias con los vecindarios circundantes.

- Transparencia y Responsabilidad Fiscal.

- Reducir los Problemas de Estacionamiento.

- Apoyar al Colegio Emeritus.

Únase a mí para construir sobre la base del éxito de la tradición de excelencia del Colegio Santa Monica y vote por mí, un producto de esta ciudad y Ex Alumno del Colegio Santa Monica,

Patrick Acosta II.