General Election 2022
Caroline Torosis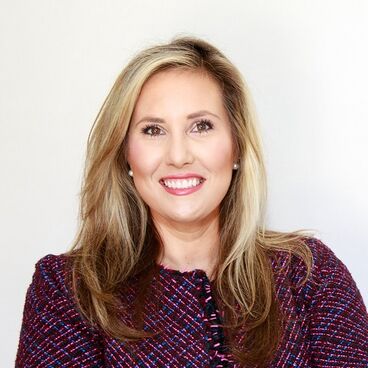 Election Date

Nov 8, 2022

Candidate Type

City Council

Occupation

Santa Monica Rent Control Board Commissioner/Attorney
Candidate Statement in English

My name is Caroline Torosis, and I am running for City Council to stand up for those in need and to ensure a thriving, inclusive, and welcoming city for all.

As Senior Deputy of Workforce Development & Economic Opportunity for the Chair of the Los Angeles County Board of Supervisors, I've led the County's economic and jobs recovery response to the pandemic by directing millions in financial relief to small businesses and enacting innovative policies that protect the rights of our front-line workers, consumers, and tenants.

As an elected Commissioner on the Santa Monica Rent Control Board, I've increased public transparency and worked with both tenants and landlords to minimize operating expenses normally passed onto tenants, keeping Santa Monicans in their homes.

On the Council, I will tackle: (1) Affordability and Housing by reducing bureaucratic barriers to make it easier to build housing Santa Monicans can afford while allowing our residents to age in place. (2) Homelessness by fighting for outreach, mental health services, and crisis response street teams. (3) Public Safety by fully funding our first responders to reduce emergency response times. 

I would be honored to earn your vote for election to the Santa Monica City Council. 
Declaración del candidato en Español

Mi nombre es Caroline Torosis y me estoy postulando para el Concejo Municipal con el fin de defender a los necesitados y garantizar una ciudad próspera, inclusiva y acogedora para todos.

Como Adjunta Principal de Desarrollo de la Mano de Obra y Oportunidades Económicas del Presidente de la Junta de Supervisores del Condado de Los Angeles, he dirigido la respuesta de recuperación económica y de empleo del Condado respecto de la pandemia, dirigiendo millones en ayuda financiera a las pequeñas empresas y promulgando políticas innovadoras que protegen los derechos de nuestros trabajadores de primera línea, consumidores e inquilinos.

Como Comisionada electa en la Junta de Control de Alquileres de Santa Monica, he aumentado la transparencia pública y he trabajado con los inquilinos y arrendadores para minimizar los gastos operativos que normalmente se trasladan a los inquilinos, manteniendo a los habitantes de Santa Monica en sus hogares.

En el Concejo, me ocuparé de: (1) La Asequibilidad y la Vivienda mediante la reducción de las barreras burocráticas a fin de facilitar la construcción de viviendas que los habitantes de Santa Monica puedan permitirse, al tiempo que permiten a nuestros residentes envejecer en sus lugares. (2) La Indigencia, luchando por los servicios de alcance, de salud mental y los equipos de calle de respuesta a la crisis. (3) La Seguridad Pública mediante el financiamiento completo de nuestros rescatistas para reducir los tiempos de respuesta de emergencia.

Sería un honor ganarme su voto para la elección del Concejo Municipal de Santa Monica.