General Election 2022
Ellis Raskin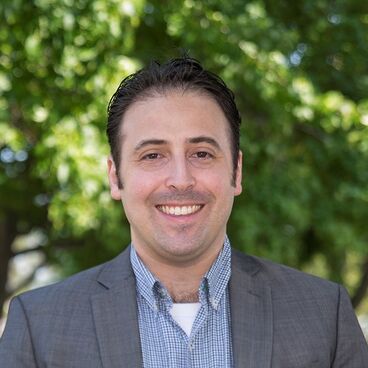 Election Date

Nov 8, 2022

Candidate Type

City Council

Occupation

Environmental Attorney/Commissioner
Candidate Statement in English

Santa Monica needs bold, progressive leadership to address our ongoing challenges. I have a proven track record of success:

I serve as counsel for a range of public agencies, where I advise on matters involving land use, community development, and long-range planning.
I serve as a member of the Santa Monica Planning Commission, and I am a former member of the Santa Monica Urban Forest Task Force.
As an environmental attorney, I have helped save open space, preserve parkland, and protect public access to the coast.

As your next City Councilmember, I will:


Implement common-sense programs to address homelessness and to ensure that our first responders have the resources they need to provide services to individuals experiencing mental health crises.
Fight for the strongest possible protections for renters, including new rent subsidies and emergency rent relief programs.
Ensure that our City is prepared to address climate change and our ongoing drought.
Continue to support local businesses as we recover from the ongoing effects of the COVID pandemic.
Work with regional partners to strengthen our ability to respond to earthquakes and other emergencies.

Together, we can build a stronger Santa Monica!
Declaración del candidato en Español

Santa Monica necesita un liderazgo audaz y progresista para hacer frente a nuestros continuos desafíos. Tengo un historial demostrado de éxito:

• Trabajo como consejero para una serie de agencias públicas, donde asesoro en asuntos relacionados con el uso de terrenos, la urbanización de la comunidad y la planificación a largo plazo.
• Soy miembro de la Comisión de Planificación de Santa Monica y ex miembro del Grupo de Trabajo sobre Bosques Urbanos de Santa Monica.
• Como abogado ambientalista, he ayudado a salvar espacios abiertos, preservar parques y proteger el acceso público a la costa.

Como su próximo Miembro del Concejo Municipal:

• Implementaré programas de sentido común para hacer frente a la indigencia y asegurar que nuestros rescatistas tengan los recursos que necesitan para proporcionar servicios a las personas que experimentan crisis de salud mental.
• Lucharé por las protecciones más fuertes posibles para los inquilinos, incluyendo nuevos subsidios de alquiler y programas de ayuda de emergencia para el alquiler.
• Garantizaré que nuestra Ciudad esté preparada para afrontar el cambio climático y la actual sequía.
• Continuaré apoyando a las empresas locales mientras nos recuperamos de los efectos en curso de la pandemia del COVID.
• Trabajaré con socios regionales para fortalecer nuestra capacidad de respuesta ante terremotos y otras emergencias.

¡Juntos, podemos construir una Santa Monica más fuerte!
---
Contact Us:
2633 Lincoln Blvd.
#712
Santa Monica, CA 90405
---
---
---
Resources