General Election 2022
Jesse Zwick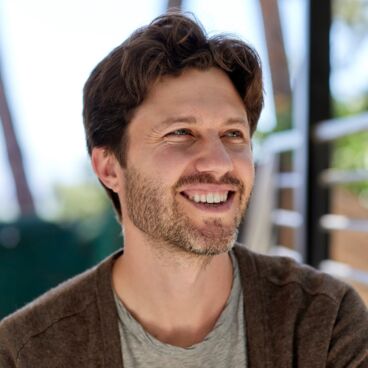 Election Date

Nov 8, 2022

Candidate Type

City Council

Occupation

Public Policy Advisor
Candidate Statement in English

I grew up in Santa Monica and now I'm starting a family of my own here. I love our city and the values of inclusion, compassion, and environmental stewardship it has taught me.

But we are falling short of those values. And our most urgent issues – homelessness, traffic, and safety – are getting worse by the day.

I am a public policy advisor, writer, renter, and father. I have worked in city government and on the front lines of homeless outreach, with direct experience getting people housed. And I advocate for affordable housing in my role as chair of Inclusive Santa Monica.

To get our city back on track, we must:

Protect rent control
Build more affordable housing
Add mental health outreach teams to address chronic homelessness
Reopen our libraries
Expand support for child care and after-school programming
Make our streets and parks safer for all
Cut red tape for local businesses
Make our police department more effective and just

I am endorsed by:

Los Angeles County Supervisor Sheila Kuehl
Santa Monica City Councilmember Gleam Davis
Santa Monica Planning Commissioner Leslie Lambert
Santa Monica Library Board Member Abby Arnold

I look forward to earning your support as well.
Declaración del candidato en Español

Crecí en Santa Monica y ahora estoy formando mi propia familia aquí. Amo a nuestra ciudad y los valores de inclusión, compasión y cuidado del medio ambiente que me ha enseñado.

Pero no estamos cumpliendo esos valores. Y nuestros problemas más urgentes – la indigencia, el tráfico y la seguridad – empeoran día a día.

Soy consejero de políticas públicas, escritor, inquilino y padre. He trabajado en el gobierno de la ciudad y en la primera línea de alcance a los indigentes, con experiencia directa en conseguir que la gente se aloje. Y defiendo la vivienda asequible en mi papel de presidente de Inclusive Santa Monica.

Para que nuestra ciudad vuelva a estar en marcha, debemos:

• Proteger el control de los alquileres
• Construir más viviendas asequibles
• Añadir equipos de alcance de salud mental para abordar la indigencia crónica
• Reabrir nuestras bibliotecas
• Ampliar el apoyo a las guarderías y a los programas extracurriculares
• Hacer que nuestras calles y parques sean más seguros para todos
• Reducir la burocracia para los comercios locales
• Hacer que nuestro departamento de policía sea más eficaz y justo

Estoy apoyado por:

• Supervisora del Condado de Los Angeles Sheila Kuehl
• Miembro del Concejo Municipal de Santa Monica Gleam Davis
• Comisionada de Planificación de Santa Monica Leslie Lambert
• Miembro de la Junta de la Biblioteca de Santa Monica Abby Arnold

Espero con ansias ganarme también su apoyo.
---
Contact Us:
2345 23rd St
Santa Monica, CA 90405
---
---
---
Resources