General Election 2022
Sion Roy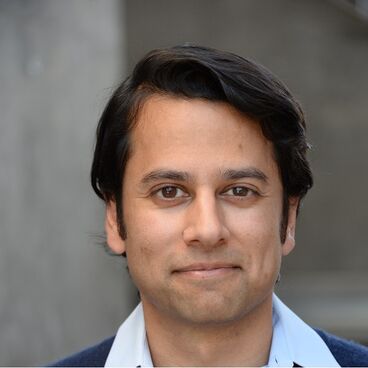 Election Date

Nov 8, 2022

Candidate Type

College Board

Occupation

Physician, Santa Monica College Trustee
Candidate Statement in English

Thank you for considering my candidacy for re-election to the Santa Monica College Board of Trustees. I am a physician at Harbor UCLA, a safety net public hospital, and past President of the Los Angeles County Medical Association. Healthcare related issues have been a top priority for me during my first term as an SMC trustee.

Over the past 4 years, I have been proud to help lead our SMC community through the pandemic, where we've put the health and safety of our students, faculty, and staff first while maintaining our educational programs. Additionally, I helped start our Allied Health Taskforce to increase healthcare related curriculum at our college. This lead to the development of a Certified Nurse Assistant (CNA) program, which will not only benefit our students, but help LA County fill critical healthcare employment needs. Finally, in conjunction with LA County Medical Association and SMC's Black Collegians and Adelante counseling programs, I have helped the college develop an annual lecture series bringing healthcare workers of color to speak to our students of color about their experience getting into healthcare fields.

Thank you for considering my candidacy, and I look forward to the opportunity to continue this work.
Declaración del candidato en Español

Gracias por considerar mi candidatura para ser re-electo en la Junta de Síndicos de Santa Monica College. Soy médico en Harbor UCLA, un hospital público de la red de contención, y fui Presidente de la Asociación Médica del Condado de Los Angeles. Los asuntos relacionados con la salud han sido mi principal prioridad durante mi primer mandato como síndico de SMC.

En los últimos 4 años, me enorgullece haber colaborado en guiar a la comunidad de SMC durante la pandemia, en la que pusimos en primer lugar la salud y seguridad de nuestros estudiantes, nuestro cuerpo docente y nuestro personal mientras mantuvimos nuestros programas educativos. Además, ayudé a lanzar nuestro cuerpo especial Allied Health para ampliar el currículo relacionado con la salud en nuestro colegio. Esto llevó al desarrollo del programa Certified Nurse Assistant (CNA, Asistente de Enfermería Certificado), que no solo beneficiará a nuestros estudiantes, sino que también ayudará al Condado de LA a satisfacer necesidades laborales cruciales en el ámbito de la salud. Por último, en conjunto con la Asociación Médica del Condado de LA y los programas terapéuticos de SMC, Black Collegians y Adelante, he ayudado a que el colegio desarrollara una serie anual de lecciones que trae a trabajadores de la salud de color que cuenten a nuestros estudiantes de color su experiencia al entrar en el ámbito de la salud.

Gracias por considerar mi candidatura, y espero con entusiasmo la oportunidad de continuar este trabajo.