General Election 2022
Troy Harris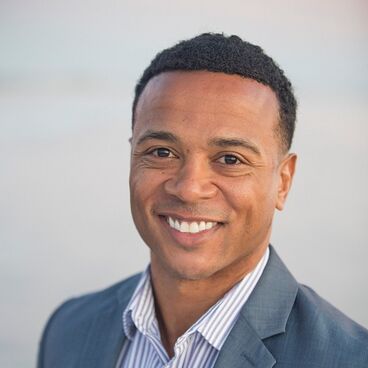 Election Date

Nov 8, 2022

Candidate Type

City Council

Occupation

Small Business Owner
Candidate Statement in English

Troy Harris believes in the goodness of people to do what's right when it matters most which is why he's running for City Council. It was right here in Santa Monica where Troy's health and wellness journey showed him how to use justice to go from failure to success and he wants to help his community do the same. Troy views problems optimistically, so he knows crime and homelessness are solvable—they just require a concerted effort to bring positive change including: a commercial vacancy tax to revive business, funding police and public service officers, building rehabilitation centers, lobbying for the repeal of Prop 47 and seeking federal and state funding. A community that helps those in need leads to them helping themselves, but first they must believe. Therefore, more housing is critical to fight our current diversity crisis, achieved by a freeway cap with housing atop for families affected by eminent domain, upzoning, rezoning and deregulating for more efficient land use without the need for tall buildings. Troy believes in safe schools, abundant parks, government accountability and a refocus to provide for our core needs. Troy stands for residents of modest means. Troy stands for you. Vote Troy Harris for City Council.
Declaración del candidato en Español

Troy Harris cree en la bondad de la gente para hacer lo correcto cuando más importa y por eso se está postulando para el Concejo Municipal. Fue aquí mismo, en Santa Monica, donde el recorrido de Troy en busca de salud y bienestar le mostró cómo utilizar la justicia para pasar del fracaso al éxito y quiere ayudar a su comunidad a hacer lo mismo. Troy considera los problemas con optimismo, por lo que sabe que el crimen y la indigencia tienen solución—solo requieren un esfuerzo concertado para lograr un cambio positivo que incluya: un impuesto a la desocupación comercial para reactivar los negocios, el financiamiento de la policía y los funcionarios de servicios públicos, la construcción de centros de rehabilitación, el cabildeo para la abrogación de la Prop. 47 y la búsqueda de financiamiento federal y estatal. Una comunidad que ayuda a los necesitados lleva a que ellos se ayuden a sí mismos, pero primero deben creerlo. Por lo tanto, es fundamental contar con más viviendas para luchar contra nuestra actual crisis de diversidad, lograda por un límite de autopistas con viviendas para las familias afectadas por la expropiación forzosa, el aumento de la zonificación, la rezonificación y la desregulación para un uso más eficiente de los terrenos sin la necesidad de edificios altos. Troy cree en escuelas seguras, abundancia de parques, responsabilidad del gobierno y reenfoque para satisfacer nuestras necesidades básicas. Troy defiende a los residentes de medios modestos. Troy lo apoya a usted. Vote por Troy Harris para el Concejo Municipal.
---
Contact Us:
933 4th Street
Apt 10
Santa Monica, CA 90403
---
---
---
Resources