Community Development Director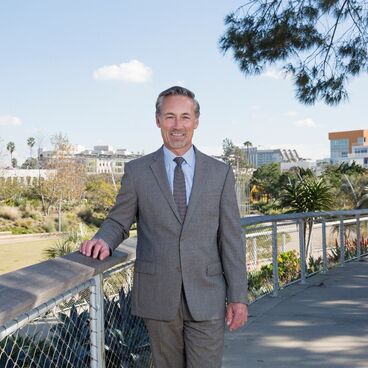 Community Development Director David Martin began his career in Santa Monica in 1987 and has been the department's director since 2011. During the first 12 year of his Santa Monica career, he worked on major development projects and specific plans, including the Bayside District Specific Plan adopted in 1996.
In 1999 David joined a Los Angeles based company focused on urban infill projects in evolving city centers. David maintained his ties to the Santa Monica community by serving as a member and president of the Bayside District Board of Directors, the business improvement district that is currently Downtown Santa Monica Inc. David returned to City service in 2009 as Deputy Director helping finalize the 2010 Land Use and Circulation Element and planning for the arrival of the Expo light rail line. He worked as an Assistant to the City Manager before becoming the Director. David oversees a department of 80 employees in the City Planning, Building and Safety, Code Enforcement, and Economic Development Divisions. David holds a B.S. in Urban and Regional Planning from California Polytechnic University, Pomona.