City Manager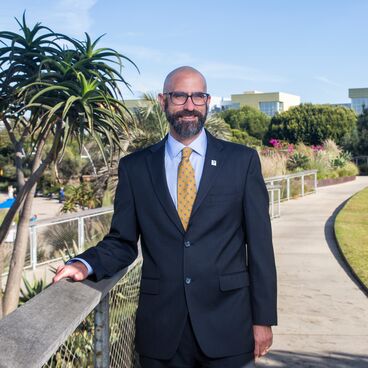 As Santa Monica's City Manager, David White is the organization's chief executive. He oversees a total City budget of $705.5 million and a workforce of 1,923 and is responsible for the effective operation of 12 City departments and for implementing City Council policies and priorities.
White joined the City of Santa Monica in October 2021 after serving as deputy city manager in Berkeley where he championed reimagining public safety, including a new model of civilian oversight of Berkeley's Police Department. Before his time in Berkeley, White was the city manager of Fairfield, CA. With an extensive background in finance both as an investment banker and as Fairfield's finance director, White is well-suited to see Santa Monica through our economic recovery.
A resident of Santa Monica and a Los Angeles native, White graduated from UCLA with a bachelor's degree in psychology and anthropology. He holds a master's degree in city planning from the Massachusetts Institute of Technology.