Director of Public Works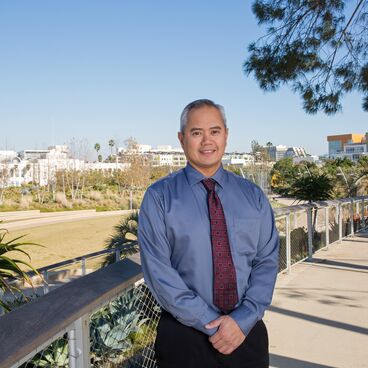 Rick Valte's career spans 25 years. He is currently the Acting Director of Public Works. Mr. Valte oversees more than 430 staff members in Architecture Services, Custodial Services, Engineering & Street Services, Fleet Maintenance, Facilities Maintenance, Office of Sustainability & the Environment, Promenade Maintenance, Public Landscape, Resource Recovery & Recycling, Santa Monica Airport, Water Resources, and Woodlawn Cemetery.
Mr. Valte started his City career in the Engineering Division and advanced through the Public Works Department over two decades. His experience includes land development where he reviewed private development plans, street improvements, and subdivision maps; project development and construction management where he managed the City's capital improvement projects; and watershed management where he managed the City's stormwater funds and planned and implemented storm water improvement projects to comply with the Clean Water Act.
Notable projects include the Big Blue Bus Campus Expansion, which built a new state of the art maintenance facility and the Clean Beaches Project, which improved water quality contributing to the Santa Monica Pier Beach being removed from Heal the Bay's 2019 Beach Bummer list.
Mr. Valte earned a Bachelor of Science in civil engineering from the University of the Philippines and obtained a Professional Designation in Construction Management from the University of California, Los Angeles. He is Vice-President of the City and County Engineers Association and is a member of the American Public Works Association. He is a registered professional engineer in the state of California and a LEED accredited professional with the U.S. Green Building Council.