Fire Chief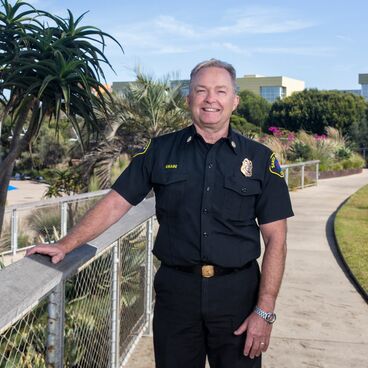 The Fire Chief directs, plans, and manages the activities and staff of the Fire Department. This includes formulating the Fire Department's organization design, mission, goals, rules, policies, and procedures.
Interim Fire Chief Wolfgang Knabe joined the Santa Monica Fire Department on June 10, 2021. He has been in the Fire Service for over 42 years and a Fire Chief for over 19 years. His career includes service with the Los Angeles, San Luis Obispo, Fullerton, Brea, Manhattan Beach, and Santa Monica Fire Departments. Prior to becoming a Firefighter, Chief Knabe served in the United Stations Marine Corps.
Chief Knabe has also been a Reserve Police Officer for 34 years, serving 16 years with the Los Angeles Police Department and currently serving as a detective for the La Habra Police Department. Chief Knabe has a Master's Degree in Public Administration and a Bachelor's Degree in Management. He is a graduate of the National Fire Academy's Executive Fire Officer Program and is a California certified Chief Officer.
---
---