General Election 2020
Aishah Newson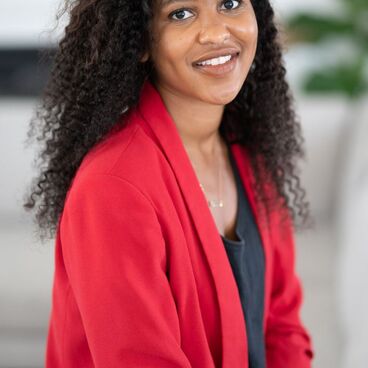 Election Date

Nov 3, 2020

Candidate Type

Rent Control Board

Occupation

Data Scientist
Candidate Statement in English

I am running to be elected to the Rent Control Board because I am an advocate for renters' rights. I believe rent control is necessary to keep Santa Monica the wonderfully diverse and thriving city that it is. For 6 years now, I have been fortunate enough to live here. However, like many of you, if rent control, affordable housing options and tenant protections had not been in place, I would not have been able to live in Santa Monica fresh out of college even though I worked in the neighborhood. I am here to continue to advocate for us and other young people and families that would like to live here in the future.

Outside of running for local office, I work as a data scientist and am a UC Berkeley graduate student in their online Data Science program. I look forward to the possibility of working with the community, protecting those of us that are renters and being a voice that represents the collective group to help Santa Monica continue to be a leader in advocating for these important issues.

On November 3rd, please elect Aishah Newson for Rent Control Board.
Declaración del candidato en Español

Estoy postulando para ser elegida para la Junta de Control de Alquileres porque soy una defensora de los derechos de los inquilinos. Creo que el control de alquileres es necesario para mantener a Santa Monica como la maravillosamente diversa y próspera ciudad que es. Ya desde hace 6 años, he tenido la suerte de vivir aquí. Sin embargo, al igual que muchos de ustedes, si no se hubieran implementado el control de alquileres, las opciones de vivienda asequible y las protecciones para los inquilinos, no habría podido vivir en Santa Monica recién graduada del colegio, incluso aunque trabajaba en el vecindario. Estoy aquí para seguir abogando por nosotros y otros jóvenes y familias que quisieran vivir aquí en el futuro.

Aparte de postular a la oficina local, trabajo como científica de datos y soy una estudiante graduada de UC Berkeley en su programa de Ciencias de Datos en línea. Espero con interés la posibilidad de trabajar con la comunidad, proteger a aquellos de nosotros que somos inquilinos y ser una voz que represente al grupo colectivo para ayudar a Santa Monica a seguir siendo líder en la defensa de estos temas importantes.

El 3 de noviembre, elijan a Aishah Newson para la Junta de Control de Alquileres.