General Election 2020
Caroline M. Torosis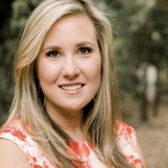 Election Date

Nov 3, 2020

Candidate Type

Rent Control Board

Occupation

Attorney/Santa Monica Rent Control Board Commissioner
Candidate Statement in English

My name is Caroline Torosis, and I am running for re-election to the Rent Control Board because I believe that protecting renters' rights protects the integrity of our community. I have spent the past four years on the Board ensuring that tenants and landlords are entitled to fair and reasonable rent controls. We must ensure that those controls remain in place and that our laws are enforced.

I am a workers' rights attorney and currently direct the County's economic recovery efforts. I develop policy to promote access to career pathways for local residents. I have worked to pass laws that protect workers and tenants and that preserve our rent-controlled housing. As a certified mediator, I resolved hundreds of unlawful detainer cases between tenants and landlords to avoid eviction.

Since elected to the Board, I have: (1) Expanded relocation benefits for tenants in owner-occupied properties; (2) Ensured that units can only be rented to natural persons, rather than corporations; and (3) Worked to make amendments to the State's Ellis Act to protect tenants who have been evicted through no fault of their own. I would be honored to earn your vote for the Rent Control Board to continue this essential work.
Declaración del candidato en Español

Mi nombre es Caroline Torosis, y estoy postulando para la re elección a la Junta de Control de Alquileres porque creo que al proteger los derechos de los inquilinos, también se protege la integridad de nuestra comunidad. He pasado los últimos cuatro años en la Junta asegurando que los inquilinos y los propietarios tengan derecho a controles de alquileres justos y razonables. Debemos asegurarnos de que esos controles permanezcan en vigor y que nuestras leyes se apliquen.

Soy abogada de los derechos de los trabajadores y actualmente dirijo los esfuerzos de recuperación económica del Condado. Desarrollo políticas para promover el acceso a trayectorias profesionales para los residentes locales. He trabajado para aprobar leyes que protejan a los trabajadores y los inquilinos y que preserven nuestra viviendas controladas por alquileres. Como mediadora certificada, resolví cientos de casos ilegales de detención entre inquilinos y propietarios para evitar el desalojo.

Desde que fui elegida para la Junta, he: (1) Ampliado los beneficios de reubicación para los inquilinos en propiedades ocupadas por el propietario; (2) Garantizado que los departamentos se alquilen solamente a personas naturales, en lugar de a empresas; y (3) Trabajado para hacer modificaciones a la Ley Ellis del Estado para proteger a los inquilinos que han sido desalojados sin tener culpa propia. Me haría el honor de ganar su voto para que la Junta de Control de Alquileres continúe con este trabajo esencial.