General Election 2020
Gleam Davis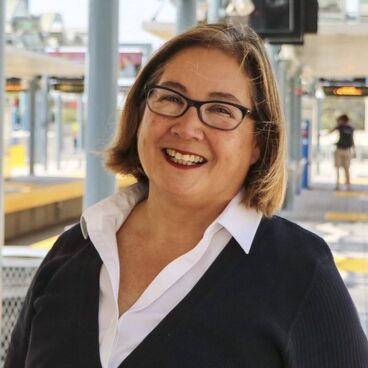 Election Date

Nov 3, 2020

Candidate Type

City Council 4-year

Occupation

Santa Monica Councilmember
Candidate Statement in English

As your Councilmember, I have worked to preserve and create affordable housing, and to provide a safe and stable community for all residents.

If re-elected, I will focus on:

- Promoting a just Santa Monica that offers equitable opportunity for all residents;
- Addressing the public health and economic effects of the COVID-19 pandemic;
- Reimagining public safety organizations to make them more just and more effective;
- Restoring our local economy so that it provides good jobs and good wages;
- Fighting for a safer and sustainable transportation system that includes innovative solutions to traffic and parking and that is pedestrian and bike friendly;
- Expanding educational opportunities for everyone;
- Increasing public open space and recreational facilities including the conversion of Santa Monica Airport to a great park;
- Working for the wellbeing of seniors and youth;
- Reducing the number of people experiencing homelessness; and
- Helping all residents reach their full potential.

I am endorsed by:
- U.S. Representative Ted Lieu
- Los Angeles County Supervisor Sheila J. Kuehl
- State Senator Ben Allen
- Assemblymember Richard Bloom
- Former Santa Monica Mayors Nat Trives, Michael Feinstein, and Judy Abdo

I am pleased to have such a broad base of support and would be honored to have your vote on November 3.

Declaración del candidato en Español

Como su concejala, he trabajado para preservar y crear viviendas asequibles y para proporcionar una comunidad segura y estable para todos los residentes.

Si salgo reelegida, me enfocaré en:

- Promover una Santa Monica justa que ofrezca oportunidades equitativas para todos los residentes;
- Abordar la salud pública y los efectos económicos de la pandemia de COVID-19;
- Reimaginar las organizaciones de seguridad pública para que sean más justas y eficaces;
- Restaurar nuestra economía local para que proporcione buenos empleos y salarios;
- Luchar por un sistema de transporte más seguro y sostenible que incluya soluciones innovadoras para el tráfico y el estacionamiento y que sea amigables con los peatones y las bicicletas;
- Ampliar las oportunidades educativas para todos;
- Aumentar el espacio público abierto y las instalaciones recreativas, incluyendo la conversión del Aeropuerto de Santa Monica en un gran parque;
- Trabajar por el bienestar de los adultos mayores y los jóvenes;
- Reducir el número de personas sin hogar; y
- Ayudar a todos los residentes a alcanzar su pleno potencial.

Me respaldan:

- El Representante de los EE. UU. Ted Lieu
- La Supervisora del Condado de Los Angeles Sheila J. Kuehl
- El Senador Estatal Ben Allen
- El Miembro de la Asamblea Richard Bloom
- Los Ex Alcaldes de Santa Monica Nat Trives, Michael Feinstein y Judy Abdo

Me complace tener una base tan amplia de apoyo y sería un honor tener su voto el 3 de noviembre.