General Election 2020
Maria Leon-Vazquez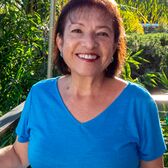 Election Date

Nov 3, 2020

Candidate Type

School Board

Occupation

College Administrator
Candidate Statement in English

Dear Santa Monica/Malibu Residents:

SMMUSD is known for its excellent Academic, Arts, Music, and Athletic Programs that have given us recognition on a world, national and statewide level.

In March, the world drastically changed!

My Board leadership was vital as part of the SMMUSD Team that pivoted quickly to deliver education and supportive services to all in the safest manner.

The SMMUSD Team is resilient and I am proud to share my SMC experience as the Team learns to pivot their crafts to a distant learning mode and maintain SMMUSD's distinction.

I am committed to full transparency and accountability as SMMUSD continues to balance its budget, oversee its bond projects, and give SMMUSD families a voice.

My leadership is the driver to continue SMMUSD's strategic shift to a 21st century education guaranteeing that all our graduates are college and career ready, culturally and socially conscious, multi-lingual communicators, global citizens, and life-long learners.

I reside with my husband, Board of Equalization Member Tony Vazquez. My children are SMMUSD graduates and I have a grandson entering Kindergarten.

I would be honored to have your vote beginning in October.

RE-ELECT MARIA LEON-VAZQUEZ FOR SCHOOL BOARD October - November 3, 2020!
Declaración del candidato en Español

Estimados Residentes de Santa Monica/Malibu:

El SMMUSD es conocido por sus excelentes Programas Académicos, Artísticos, Musicales y Deportivos que nos han dado reconocimiento a nivel mundial, nacional y estatal.

¡En marzo, el mundo cambió drásticamente!

El liderazgo de mi Junta fue vital como parte del Equipo del SMMUSD que progresó con rapidez para ofrecer educación y servicios de apoyo para todos de la manera más segura.

El Equipo del SMMUSD es resiliente y estoy orgullosa de compartir mi experiencia en el SMC mientras el Equipo aprende a afinar sus habilidades a un modo de aprendizaje a distancia y mantener la distinción del SMMUSD.

Estoy comprometida con la plena transparencia y rendición de cuentas, a medida que el SMMUSD continúa equilibrando su presupuesto, supervisando sus proyectos de bonos y ofreciendo una voz a las familias del SMMUSD.

Mi liderazgo es el impulsor para continuar el cambio estratégico del SMMUSD hacia una educación del siglo XXI garantizando que todos nuestros graduados estén listos para las carreras técnicas y profesionales, que sean social y culturalmente conscientes, comunicadores multilingües, ciudadanos globales y aprendices de toda la vida.

Vivo con mi esposo, el Miembro de la Junta Directiva Estatal de Impuestos Sobre Ventas Tony Vazquez. Mis hijos son graduados del SMMUSD y tengo un nieto que está ingresando a Kindergarten.

Estaré honrada de contar con su voto a partir de octubre.

REELIJAN A MARIA LEON-VAZQUEZ PARA LA JUNTA ESCOLAR ¡Octubre - 3 de noviembre de 2020!