General Election 2020
Nathaniel Jones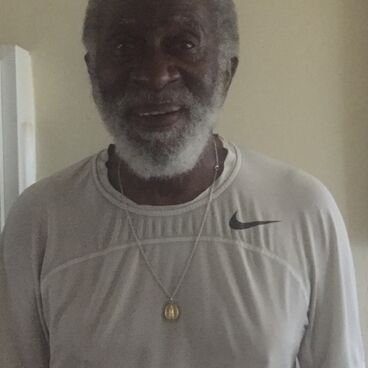 Election Date

Nov 3, 2020

Candidate Type

City Council 4-year

Occupation

Actor, Author
Candidate Statement in English

Hello everybody, My name is Nathaniel Jones and I'm running for a seat on the board of the City Council as a member in Santa Monica CA. I've been a resident as a renter in Santa Monica for 35 years. I'm not married but I am in a relationship for many years. My educational background is I'm a graduate from Los Angeles trade Technical College 400 W. Washington Blvd Los Angeles CA 90015. I have an associate's of science degree in machine engineering and certificate of completion in computer numerical control from 1983 to 1985. I know my qualifications for seat as a City Council member is I know a vote for me will be for us all in the right direction. One of my goals is to tackle the homeless problem we have here in our city. I have ideas in putting together a home base of different organizations to deal with all of the homeless population are dealing with in their everyday lives. I have a good vision on how to start repairing homeless people lives. The goal is to clean up our streets, that all our residents can be and feel a sense of protection each day.
Declaración del candidato en Español

Hola a todos, Me llamo Nathaniel Jones y estoy postulando para un asiento en la junta del Concejo Municipal como miembro en Santa Monica CA. He sido residente como inquilino en Santa Monica desde hace 35 años. No estoy casado pero estoy en una relación durante muchos años. Mi formación académica incluye ser graduado del Colegio Técnico de oficios de Los Angeles en 400 W. Washington Blvd Los Angeles CA 90015. Tengo un grado de asociado en ciencia en ingeniería de máquinas y un certificado de conclusión en control numérico por computadora de 1983 a 1985. Sé que mis calificaciones para el asiento como miembro del Concejo Municipal y sé que un voto para mí será para ponernos a todos nosotros en la dirección correcta. Uno de mis objetivos es abordar el problema de las personas sin hogar que tenemos aquí en nuestra ciudad. Tengo ideas para la elaboración de una base de diferentes organizaciones para tratar con todo lo que la población sin hogar está lidiando en su vida cotidiana. Tengo una buena visión sobre cómo empezar a reparar las vidas de las personas sin hogar. El objetivo es limpiar nuestras calles, que todos nuestros residentes puedan sentirse protegidos todos los días.