General Election 2022
Angela DiGaetano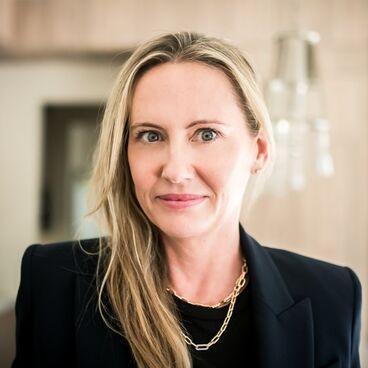 Election Date

Nov 8, 2022

Candidate Type

School Board

Occupation

Parent/Business Owner
Candidate Statement in English

My name is Angela DiGaetano; a businesswoman and a concerned SMMUSD parent. I am passionate and driven to serve my community and advocate for students and parents who are unheard in our school district.

After seeing political entrenchment in our school district, I felt a calling to step up. I will never engage in pay-to-play politics. I will be more concerned with toxic PCBs, mold and infested schools than offering contracts to family members or political cronies. That is why I am running for the Santa Monica-Malibu Unified School Board. Change is imperative for greater good of the district.

It's time to say enough and VOTE for someone who will put our kids and parents first! Whether your children attend Roosevelt, Grant, Olympic, or Webster, you deserve an advocate at your side who will listen and speak for you.

I pledge to:

* Maintain parental input and be a voice for the parents and students
* Bring transparency and fiscal responsibility to our construction/bond program
* Ensure equity, diversity, and inclusion in the allocation of public resources and hiring practices

I invite you to contact me any time. It's time for Change!

Vote for Angela DiGaetano!
Declaración del candidato en Español

Mi nombre es Angela DiGaetano; una mujer de negocios y una madre preocupada del SMMUSD (Distrito Escolar Unificado de Santa Monica-Malibu). Me apasiona y me impulsa servir a mi comunidad y defender a los estudiantes y los padres que no son escuchados en nuestro distrito escolar.

Después de ver el atrincheramiento político en nuestro distrito escolar, sentí un llamado a dar un paso adelante. Nunca me dedicaré a la política pagada. Me preocuparé más por los PCB (Bifenilos Policlorados) tóxicos, el moho y las escuelas infestadas que por ofrecer contratos a familiares o compinches políticos. Por eso me postulo para la Junta Escolar del Unificado de Santa Monica-Malibu. El cambio es imperativo para el bien del distrito.

¡Es hora de decir basta y VOTAR por alguien que ponga a nuestros niños y padres en primer lugar! Ya sea que sus hijos asisten a Roosevelt, Grant, Olympic o Webster, usted merece un defensor a su lado que escuche y hable por usted.

Prometo:

• Mantener el aporte de los padres y ser una voz para los padres y estudiantes

• Aportar transparencia y responsabilidad fiscal a nuestro programa de construcción/bonos

• Garantizar la equidad, la diversidad y la inclusión en la distribución de los recursos públicos y las prácticas de contratación

Lo invito a ponerse en contacto conmigo en cualquier momento. ¡Es hora de Cambiar!

¡Vote por Angela DiGaetano!