General Election 2022
Whitney Bain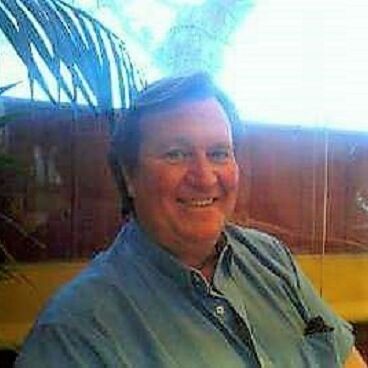 Election Date

Nov 8, 2022

Candidate Type

City Council

Occupation

Journalist
Candidate Statement in English

The soul of Santa Monica has diminished through calumny and deceit for what was once a shining star now we are in the gutter looking up.

Crime, homelessness and rampant drug use are at an all time high.

Overdevelopment has exceeded our limits choking us with canyons of steel and cement.

I have a economic recovery plan. I ask you to join me in making it "our" recovery plan. Together we can embark on this road.

Support and hire police officers.
Restore our City Wi-Fi to the Sunset Park, Pico Corridor and Montana Avenue areas for not is City Wi-Fi for all?
A 5% remittance tax on all households.
Refurbish existing buildings instead of overdevelopment.
Create a permanent ice rink in the post office on 5th and Arizona with the investment of the L.A. Kings.
Re-open the Fairview library.

Because of city neglect, we have lost businesses on the Third Street Promenade.

The people have had enough. It's time for a change in leadership where the position of public servant means serving the public, not special interests that have dominated our city council.

Together, we can rebuild and have a new beginning.
Declaración del candidato en Español

El alma de Santa Monica se ha reducido a través de la calumnia y el engaño; alguna vez fue una estrella brillante, pero ahora estamos en medio del deterioro y desconcierto.

El crimen, la indigencia y el uso desenfrenado de drogas están en su punto más alto.

El exceso de urbanización ha superado nuestros límites y nos ha ahogado con cañones de acero y cemento.

Tengo un plan de recuperación económica. Le pido que se una a mí para que sea "nuestro" plan de recuperación. Juntos podemos emprender este camino.

Apoyar y contratar a oficiales de policía.
Restablecer el Wi-Fi de la Ciudad en las áreas de Sunset Park, Corredor Pico y Montana Avenue, ya que ¿no se trataba de Wi-Fi de la Ciudad para todos?
Un impuesto de remesas del 5% en todos los grupos familiares.
Renovar los edificios existentes en lugar de urbanizarlos en exceso.
Crear una pista de hielo permanente en la oficina de correos de 5° y Arizona con la inversión de los L.A. Kings.
Reabrir la biblioteca de Fairview.

Debido a la negligencia de la ciudad, hemos perdido negocios en el Centro Comercial de Third Street.

La gente está harta. Es hora de un cambio de liderazgo en el que el puesto de empleado público signifique servir al público, no a los intereses especiales que han dominado nuestro concejo municipal.

Juntos, podemos reconstruir y tener un nuevo comienzo.
---
Contact Us:
2225 Ocean Park Bl.
#2
Santa Monica,
---
---
---
Resources