Director of Transit Services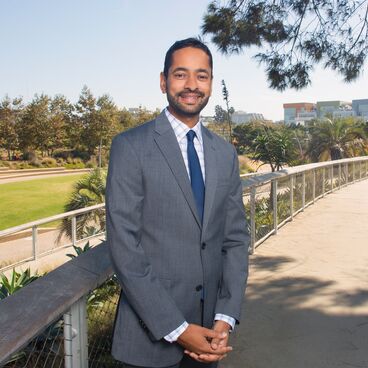 As Deputy City Manager, Anuj is part of the City's executive leadership team and leads especially complex areas of work at the intersection of policy, stakeholder engagement, communications, and innovation. Anuj spearheads forward-looking cross-departmental policy initiatives and projects focused on economic recovery, equity, and city-wide communications and engagement.
Anuj, who lives in Santa Monica with his wife and young children, works with City staff, intergovernmental agencies, community partners, businesses, educational institutions, and other stakeholders to advance the goals set by City Council. Specific accomplishments include leading city-wide economic recovery efforts including expanded outdoor dining, rental assistance, and distribution of over $390,000 to local businesses; working with City Council to affirm an equity statement and advance internal and community-facing racial equity efforts; expanding resources to address homelessness; developing an inclusive and accessible sidewalk vending permitting program; and leading efforts to develop a groundbreaking framework for dockless micro-mobility.
Anuj previously served in the administrations of President Barack Obama as Associate Staff Secretary and Los Angeles Mayor Eric Garcetti as General Counsel in the Office of Immigrant Affairs. Anuj holds a B.A. in Public Policy from Stanford and graduated from NYU School of Law.