Deputy City Manager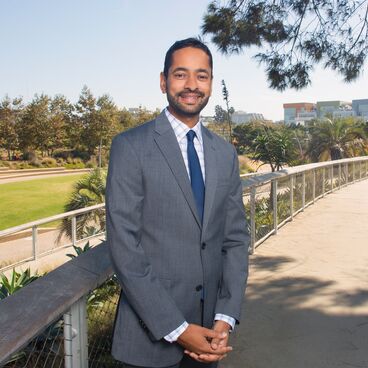 As the Deputy City Manager, Anuj is deeply involved in the executive leadership at City of Santa Monica. While involved in day-to-day operations at the City, Anuj is primarily tasked with spearheading the forward-looking policies and initiatives for an innovative and progressive municipal government. The most substantial initiatives Anuj is tasked with are defined under Council's Strategic Goals.
During the implementation of the Strategic Goals, Anuj will be working with intergovernmental agencies, community partnerships, neighborhoods, businesses, educational institutions, and other stakeholders to accomplish the goals set by City Council. Anuj is also overseeing the City's efforts to transition to a Performance Management model to better oversee resource disbursements for future programs and projects.
Anuj previously served in the administrations of Los Angeles Mayor Eric Garcetti as the General Counsel in the Office of Immigrant Affairs and under President Barack Obama as an Associate Staff Secretary. Anuj holds a BA in Public Policy from Stanford and graduated from NYU School of Law.